I wanted this up last night, but didn't get to it in the midst of our Vampire Marathon (last year it was Zombies). I'd like to spread the seasonal cheer by showing off our jack-o-lanterns for this year.
I present to you my wife's: Eric Cartman from South Park (Pic) and mine; Pyramid Head/The Red Pyramid from Silent Hill, as drawn by ~nefar007 of deviantart.com (Pic).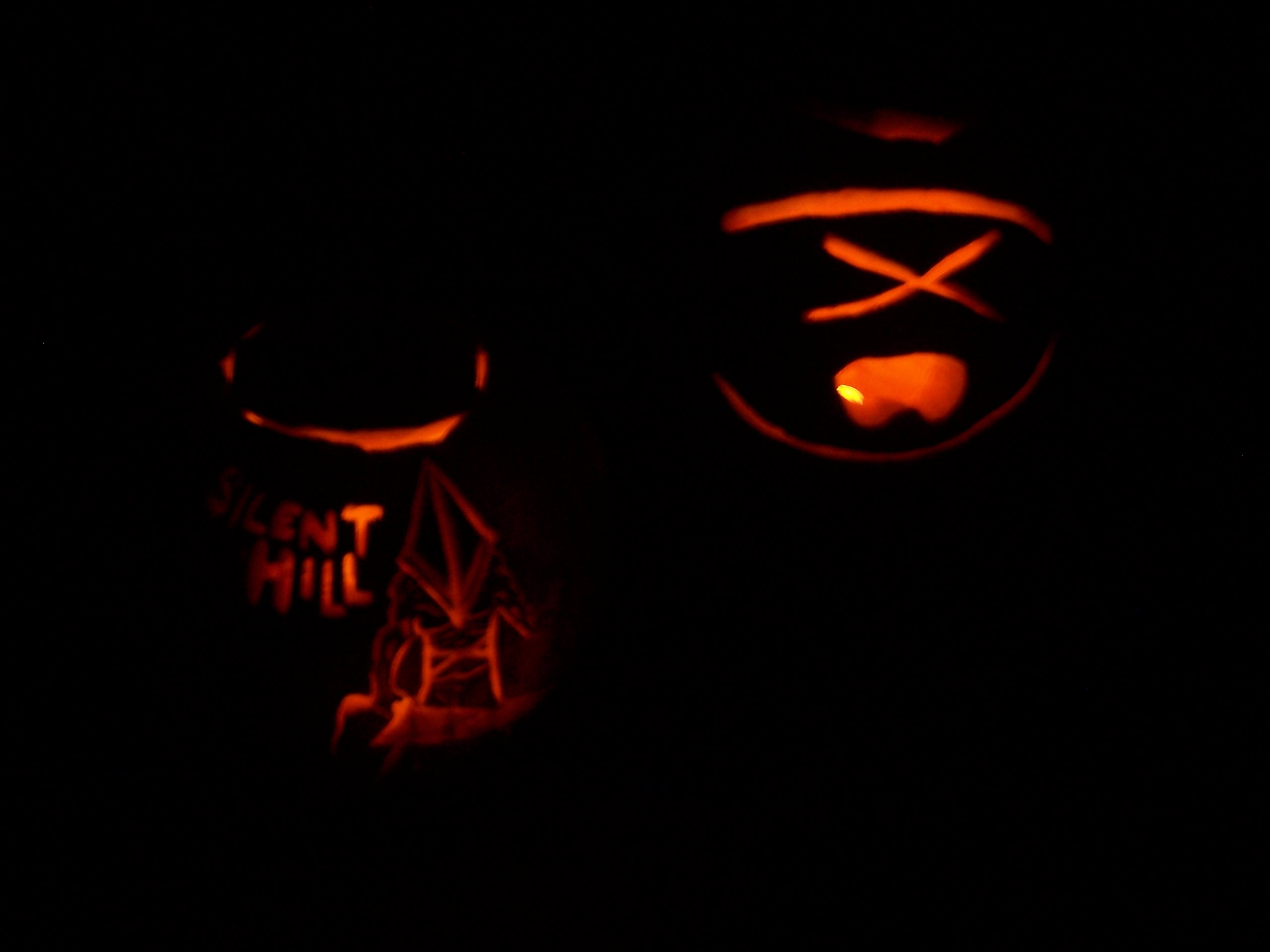 To see a bunch of close-ups and glamour shots; read on.