Anyone who's dealt with a home entertainment system, network, or even a box full of Christmas lights knows the sheer horror that can be caused from a mess of tangled cords. This week's Weekly Top 10 brings us to the worst cabling nightmares since Rosie O'Donnell switched to Tampax.
Dedicated to the hair-pulling trauma of IT Professionals everywhere, here's the list.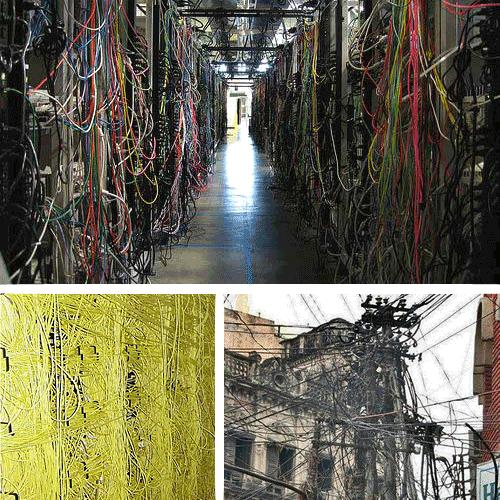 #10: Phone Pole Phantasmagoria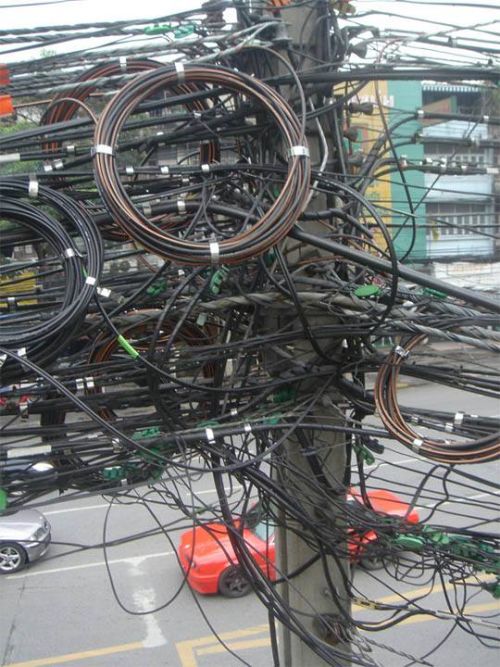 -=-
#9: Dumb & Dumbererer: Harry & Lloyd's Comcastic Adventure
-=-
#8: Attack of the Squid5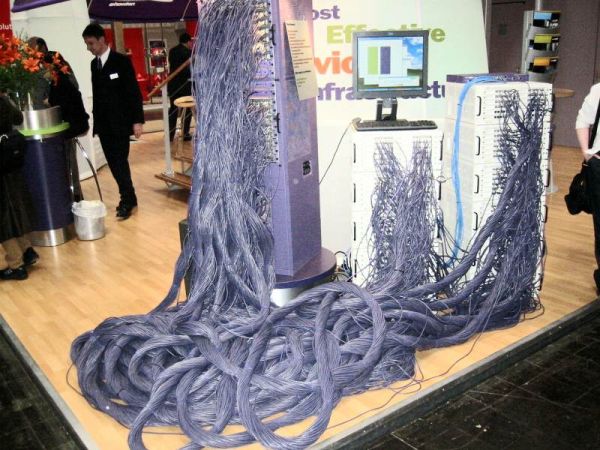 -=-
#7: Cobweb Classic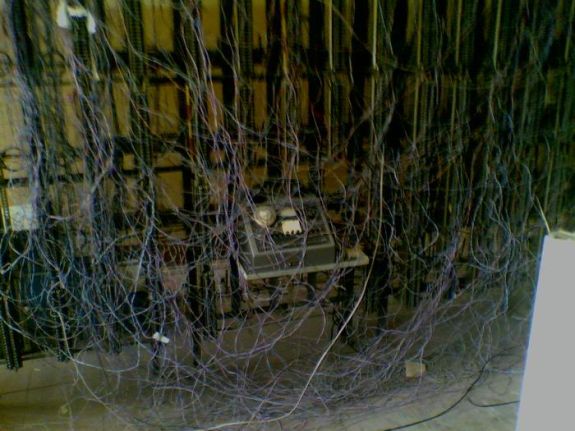 -=-
#6: Red White and Blue: A Story of America's Hometown Datacenter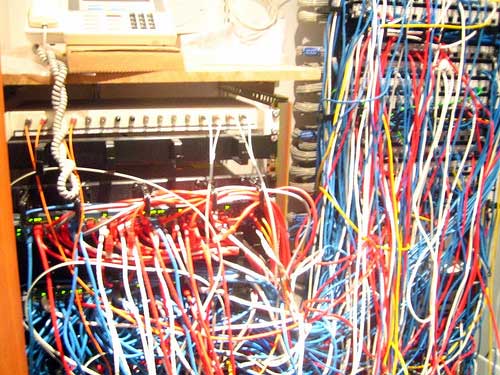 -=-
#5: It's Snot–A Bad Cable Job!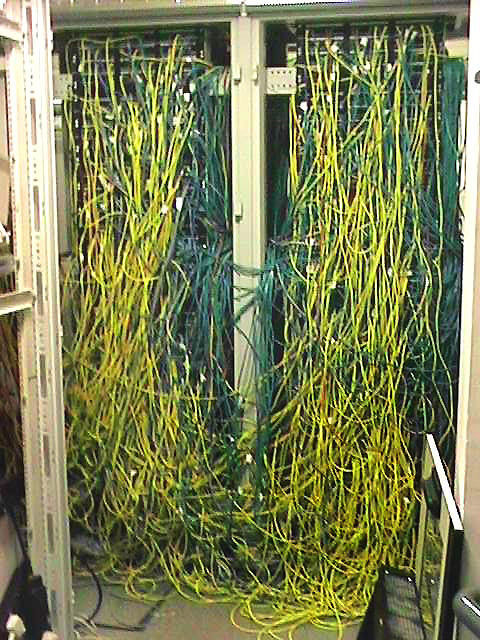 -=-
#4: Clever Names Are So Last Choice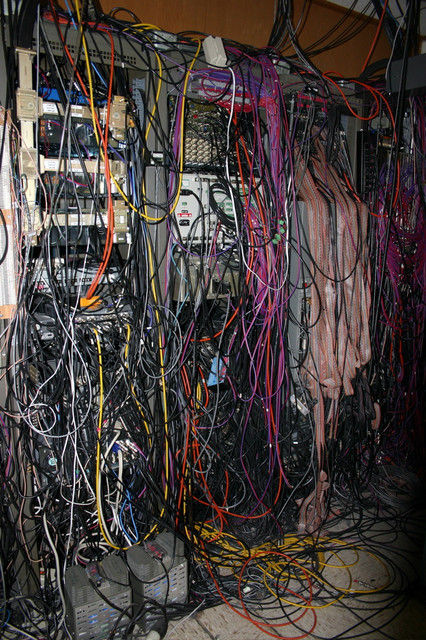 -=-
#3: Even Moar Insanity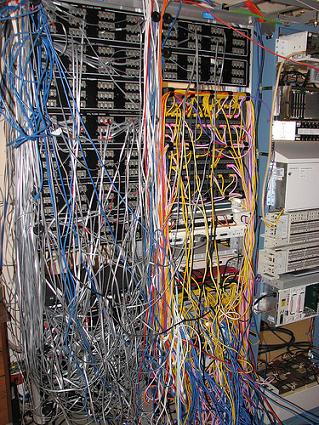 -=-
#2: Gray Anatomy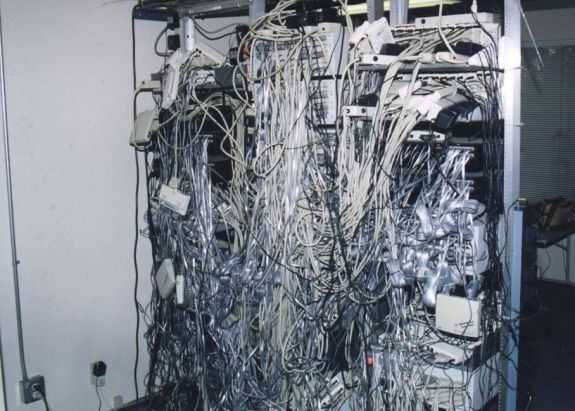 -=-
#1: LOVE the Sign, Guys
"DO NOT TOUCH ANY OF THESE WIRES"
-=-